Doubling as a wildlife conservation area, the gated community of Big Canoe is one of those places you can only visit with an invitation. A Mountain Home rental gives you a front-row view of all this area offers – spectacular long-range mountain views, lakeside lounging, and premium access to the expansive surrounding nature.
Just an hour north of Atlanta, Big Canoe is a hidden oasis that makes the perfect retreat to disconnect from your busy life and reconnect with your loved ones. Spend your days fully immersed in nature and rest easy knowing that the Big Canoe gated community also has excellent restaurants, a spa and fitness center, and other private amenities to make you feel at home.
Why Big Canoe
There is something inherently magical about this North Georgia Mountain region that has drawn people to it for centuries. Big Canoe, as we know it today, has a rich and layered history dating back as far as 15,000 years ago.
The Paleo Indians were the first known people to inhabit this land, and to them, it was known as "The Enchanted Land." These are a few of the reasons why Big Canoe is a piece of paradise in Georgia.
She's a Natural Beauty
Nestled in the heart of the state; this small community offers all the amenities and natural beauty that will make you fall in love with it. From hiking trails that offer stunning views of the surrounding mountains to the many pristine lakes where you can fish, swim, and paddle, there is so much to do here.
Plenty of Amenities
You can also explore the quaint downtown area and discover unique shops and restaurants that cater to every taste. With all these activities, you'll never want to leave this hidden gem of Georgia.
Family-Friendly
There are tons of things to do around Big Canoe to keep the kiddos happy, and don't be surprised if you start acting like a kid yourself! From ziplining adventures to an exciting afternoon of tubing down the river, Big Canoe will leave a big mark in your family scrapbook.
Perfect for a Couple's Getaway
The North Georgia Mountains offer the perfect romantic respite from the hustle and bustle of regular life. Spend your days fully immersed in natural beauty as you relax by the water, explore dreamy hiking trails, and hop from one charming vineyard to the next. Then close out the day with a dip in one of our rentals featuring a private hot tub.
When to Visit
The short answer: whenever you are ready! Georgia has a mild climate, with summer offering warmer and more humid temperatures. However, the mountain breeze combats the humidity, and Big Canoe is always about 5-10 degrees cooler than Atlanta.
The town's slightly lower temperature also means that Big Canoe is a place where you can experience all four seasons. Fall colors brighten the vista in October and November, a light dusting of snow might come during the holidays. Spring means green hiking trails and flowing rivers.
What to Pack
You know better than anyone else what you need to bring on a trip away from the comforts of your home. But here is a list of a few specific items that are important to bring for a Big Canoe-style adventure!
Layers: Even though it's generally pretty warm in Georgia, the mountains that surround Big Canoe can bring in some cooler weather. A sweater is great for late night campfires.
Hiking boots: Big Canoe has more than 20 miles of hiking trails to choose from, and each one is more impressive than the last, so don't forget your boots.
Raincoat: Occasional showers are not uncommon in Big Canoe. Bring a raincoat to avoid getting wet while out on the golf course or hiking.
Bathing suit: With multiple lakes to choose from and ample weather nearly year-round, why wouldn't you be prepared to go for a swim?
Fishing gear: Rentals are always available, but if you have a favorite lure, bring it along!
Golf clubs: With a championship golf course at your doorstep, it would be a shame not to take a swing at it!
Day Trips Around Big Canoe
With so much to offer, it's no wonder that the Big Canoe area is quickly becoming one of Georgia's most sought-after tourist destinations. This charming destination offers visitors a wealth of recreational opportunities, relaxation, and opportunities to commune with nature.
1. Go For a Hike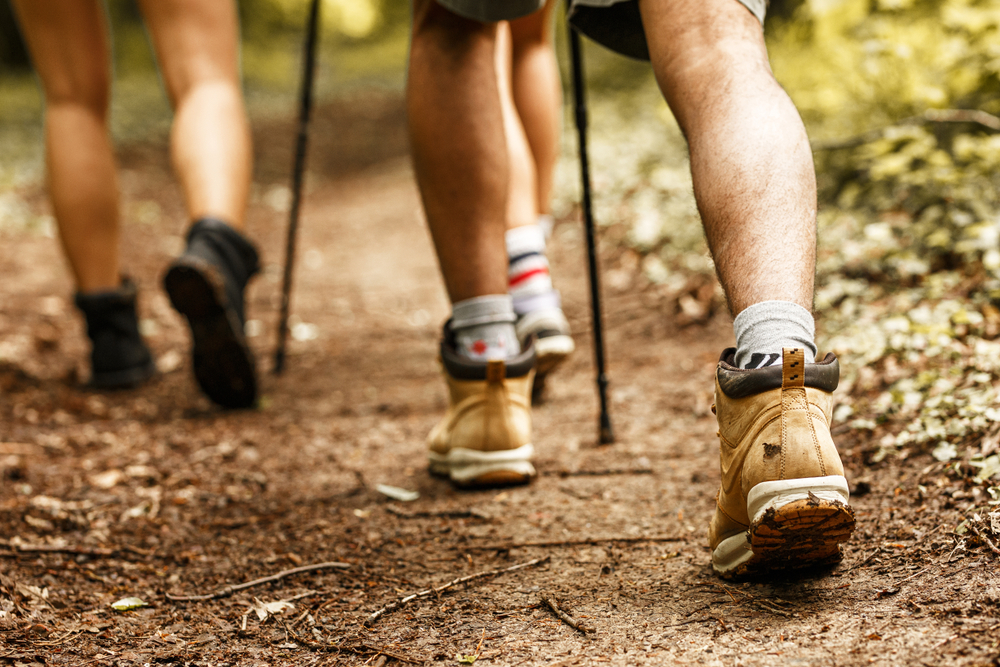 There are more than 20 miles of hiking trails just within the Big Canoe community alone, and with mountains reaching out in every direction, there are plenty of nearby options outside of the community as well. Here are some trails that you won't want to miss.
Emery Creek Trail
Length: 5.9 miles roundtrip with a 700-foot elevation gain.
Location: Emery Creek Trail, Chatsworth, GA
On the more challenging side of trails, the Emery Creek Trail offers a high reward for your efforts. Get your feet wet as you zigzag across the creek and make your way to the impressive Emery Falls. Plus, there are tons of smaller waterfalls along the way! This is a great option if you want the trail to yourself to enjoy the peace of the great outdoors.
Choctaw Trail
Length: 1.4 miles roundtrip with minimal elevation change.
Location: 520 Choctaw Pass, Jasper, GA
Located within Meditation Park, the Choctaw Trail encircles Choctaw Village and has walking access from the Big Canoe Clubhouse. It is one of many serene options to choose from. Choctaw takes you through an old-growth forest along Disharoon Creek. Go for a nature walk and take advantage of the many wooden rocking chairs peppered along the way or opt to get your heart pumping with an early morning trail run.
Nature Valley & Jeep Trails
Length: 0.5 miles to 3.2 miles roundtrip, depending on the trail.
Location: Nature Valley & Jeep Trails, Pickens County, GA
Making up nearly half of the trails within Big Canoe, the Nature Valley & Jeep Trails have something to offer for every skill level. Walk along the shores of Lake Disharoon, hike up Mt. Oglethorpe via the challenging Nancy Womack Trail (the original trailhead for the Appalachian Trail), or hop in your rental jeep for a 4×4 adventure. No matter the route, you'll be rewarded with serene forest landscapes on this award-winning 20-mile trail network.
2. Get on the Water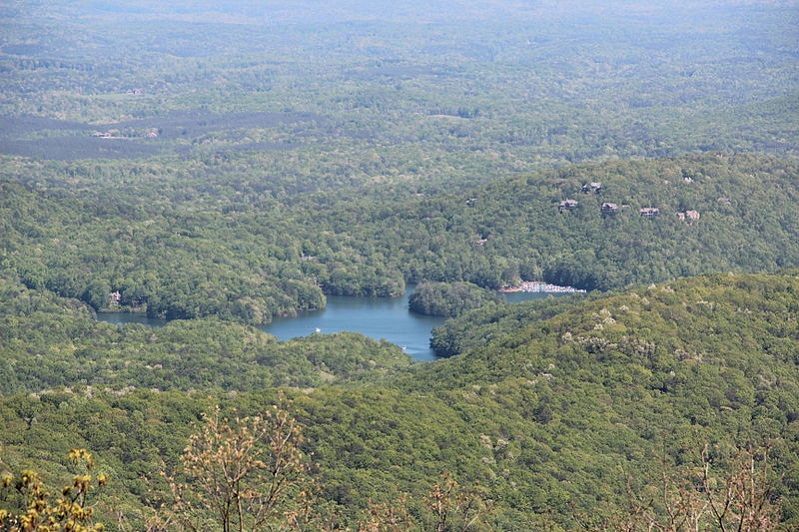 Home to three impressive lakes, Big Canoe is the perfect place to get out on the water. Whether you like to boat, fish, or even just go for a swim, Big Canoe has a lake for you.
Lake Petit
Address: Wilderness Pkwy, Big Canoe, GA
Pontoon Rental: $100 per hour with a 2-hour minimum.
Lake Petit is the largest of the three lakes and is a great option for someone who wants to dabble in a bit of everything. Rent a pontoon boat at the Big Canoe Marina for a day on the water, bring along your fishing poles for a chance to catch the plentiful rainbow trout, and wear your bathing suit because boaters get special swimming access!
Lake Sconti
Location: Jasper, GA
Kayak Rentals: $20 per hour at Big Canoe Marina.
Lake Sconti is the place to be if your idea of a good time is sitting out on a rental kayak, listening to the sounds of nature, and not caring whether you actually catch a fish. This is the lake for people who enjoy fishing and don't mind spending the day waiting around for a catch.
Lake Disharoon
Location: Wolfscratch Dr, Big Canoe, GA
Admission: $20 per person.
The Beach Club at Lake Disharoon offers a sandy beach, a roped-off swimming area, an inflatable waterpark, a snack bar, and so much more. You can spend the whole day here soaking up the sun, and complementary motor-free watercraft take Lake Disharoon to another level!
3. Zip Through the Sky
Big Canoe is a great place to unwind for the weekend, but that doesn't mean you can't spice things up with a heart-pounding, adrenaline-induced adventure! Besides, how else will you appreciate all that lounging and pampering if you don't spend a few hours living on the edge? That's the only logical reason why there are so many zipline tours, with each one more exhilarating than the last.
Screaming Eagle Adventures
Admission: Around $39-$99 per person, depending on the level.
Address: 418 Amicalola Falls Lodge Rd, Dawsonville, GA
Website: amicalolazipline.com
Home to the tallest waterfall in Georgia and the southern edge of the Appalachian Trail, Amicalola Falls State Park is worth a visit; even if you aren't an adrenaline junkie. Spend the day hiking the trails or experience the longest zipline in Georgia at Screaming Eagle Adventures. Zip through the sky and cross thrilling suspension bridges as you get a bird's eye view of Amicalola Falls State Park. The experience comes with free photos as a memento of your getaway (and your bravery)!
Nacoochee Adventures
Admission: Around $30-$99 per person, dependent on the tour.
Address: 7019 S Main St., Helen, GA
Website: nacoocheeadventures.com
An hour's drive from Big Canoe, Nacoochee Adventures makes for the perfect day trip. Challenge your friends to a zipline race, make a pit stop to explore a historic gold mine, or take your adventure to the next level by swinging by a bear cave. You'll have spectacular views of Mt. Yonah that you can enjoy alongside each other with dual ziplines.
4. Take a Scenic Railway Ride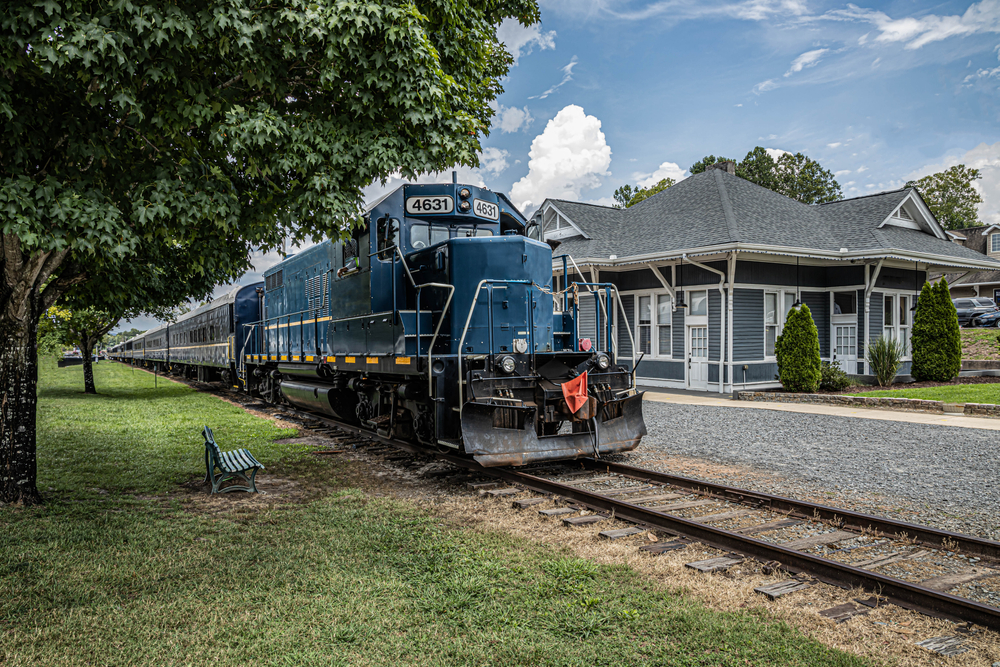 Address: 241 Depot Street, Blue Ridge, GA
Admission: Prices vary depending on the time of year, seat choice, and events.
Website: brscenic.com
The Blue Ridge Scenic Railway is one of the most sought-after attractions in Georgia. Set out on a return trip 26 miles from Blue Ridge, Georgia, to McCaysville, Tennessee, as the Blue Ridge Scenic Railway hugs the Toccoa River and gives riders the chance to admire some of the most remote parts of the North Georgia mountains.
The adventure is four hours long and includes a two-hour layover in McCaysville. Here you can explore the historic town's riverwalk, grab a bite to eat, and stand in Georgia and Tennessee at the same time!
This is a very popular attraction, so you should make a reservation ahead of time, especially during big events like the Polar Express, Fall Foliage Tour, Firecracker Special, and the New Year's Eve Excursion.
5. Explore the Scenic Byways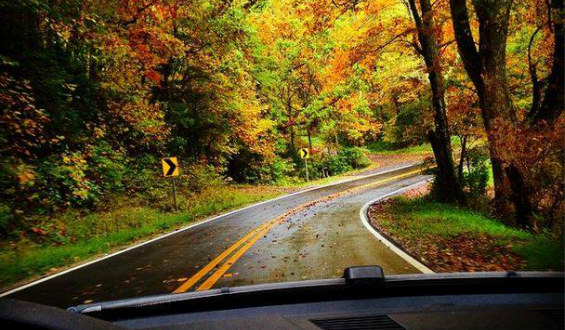 Take the driver's seat and spend the day exploring the scenic byways of Chattahoochee-Oconee National Forest. Reach Georgia's highest point, Brasstown Bald, on the Russell-Brasstown National Scenic Byway, drive along the Armuchee Ridges and explore Civil Water battlefields with the Ridge and Valley Scenic Byway, or marvel at the Cohutta Mountains along the Cohutta-Chattahoochee Scenic Byway.
Where to Eat in Big Canoe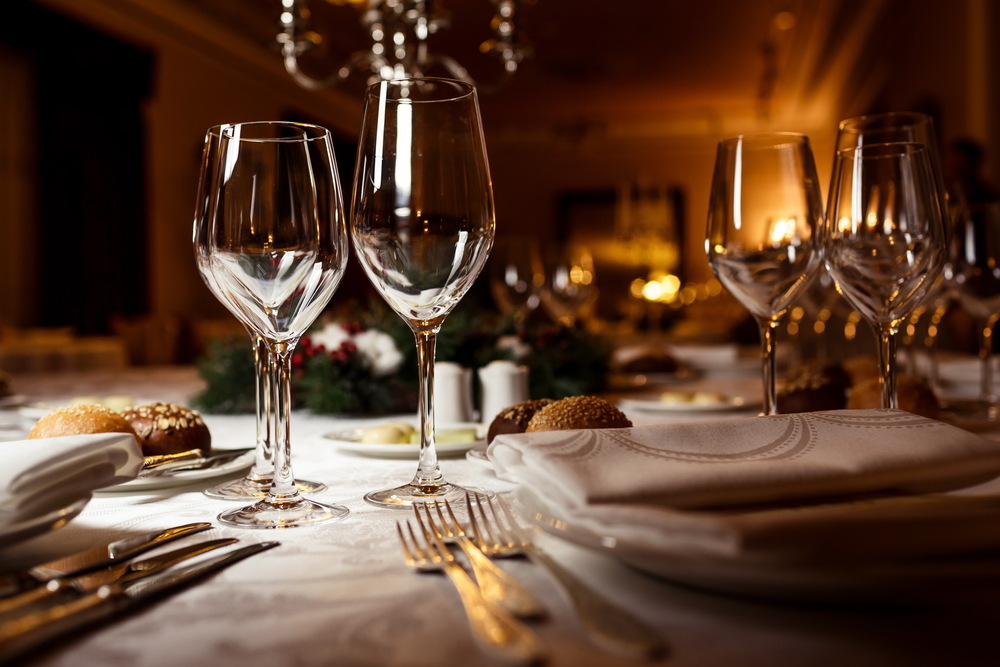 Big Canoe has an excellent selection of restaurants centered around the Big Canoe Clubhouse. Grab a quick bite and a beer on Black Bear Pub's veranda, stop in for a Duffer's lunch in between rounds of golf, or enjoy dinner with a view at Mountains Grill. The Big Canoe Clubhouse has it all! These are a few of our favorites around Big Canoe.
The Clubhouse at Lake Sconti
The Clubhouse is your go-to for fine dining with a side of expansive mountain views. Start with the Bang Bang Shrimp and Elote Avocado Dip. Split the Espresso-rubbed Shoulder Tenderloin and Big Canoe Burger. Pair your meal with one of the wines on their extensive list – North Georgia is well-known for their local vineyards! They are open for lunch and dinner and it's highly recommended to make reservations.
Duffers
This hidden gem is great for a quick bite or a casual meal on the patio. Located above Lake Sconti, they serve burgers, wraps, and even bratwurst to tide you over between golf rounds or on a break from lounging by the lake.
Home Restaurant
Nearby towns have various options and make for a great excuse to enjoy a night out on the town. A local favorite, the Home Restaurant in Marble Hill is a reservation-only restaurant offering a farm-to-table dining experience you'll be raving about for years to come! Think Lamb Meatballs with Dill Tzatziki and Pan Seared Sea Scallop Corn Risotto.
Fuego Mexican Grill & Tequila Bar
Fuego is a casual hidden gem waiting to be discovered. As you enter the IGA shopping center, Fuego's warm and inviting atmosphere welcomes you into its doors. With its comfortable old-world, lodge setting, it's the perfect place to unwind with live entertainment on Friday nights, when you can enjoy the tunes of talented local artists. They serve Mexican classics and margaritas seven days a week at their full bar.
Get Ready for Your Big Canoe Adventure
Welcome to "Canoe Life"! Big Canoe is a hidden gem waiting to be explored. Whether you prefer hiking, golfing, or simply relaxing with a good book beside one of the surrounding lakes, Big Canoe has something for everyone. Soak up the Southern hospitality with a Mountain Home vacation home or cabin!