Nestled in the beautiful North Georgia mountains lies Big Canoe, a charming community bursting with vibrant culture and delicious cuisine. Big Canoe boasts an impressive array of eateries, ranging from casual cafes to upscale restaurants, all offering hearty mountain food that cater to every palate.
From cozy bakeries to a local town pub, this small town outside of Atlanta has just about anything you could want when staying at a nearby Mountain Home vacation rental!
Here are some of the most tried and true restaurants in Big Canoe that are bound to excite your palate!
Home Restaurant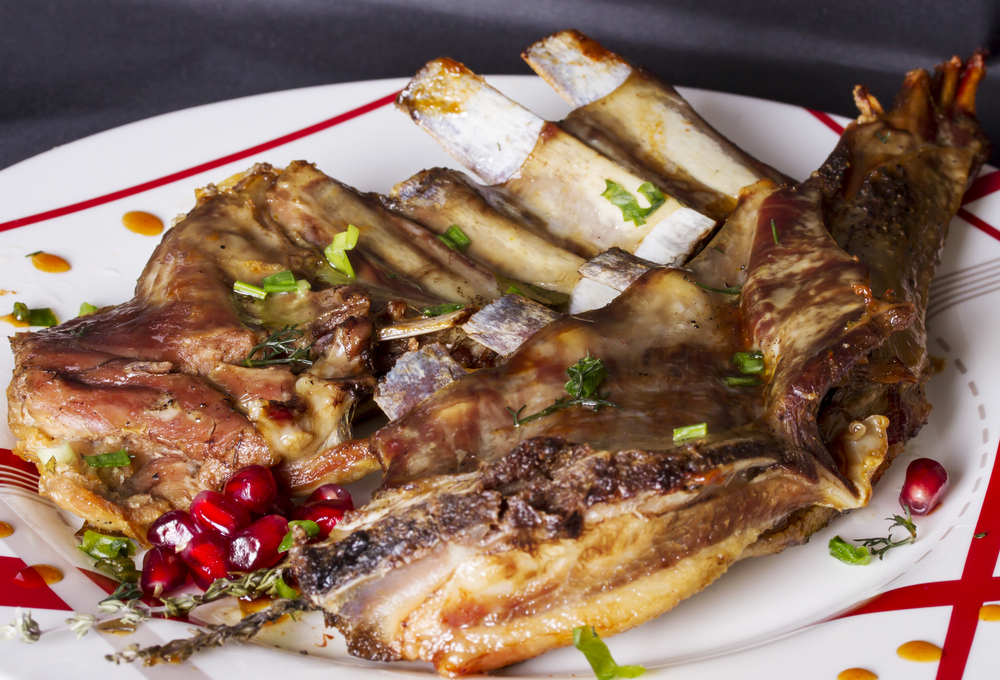 Address: 3909 Steve Tate Hwy, Marble Hill, GA
Favorite Menu Item: The seasonal special
Price Point: $$
Website: https://homerestaurantga.com
Home Restaurant, nestled in the heart of Big Canoe, is the epitome of Southern comfort dining. A warm and welcoming atmosphere greets you as you step inside, reminiscent of a cozy family gathering. Locals and visitors alike rave about the Home Burger, a mouthwatering masterpiece that perfectly embodies the essence of this restaurant.
Home Restaurant captures the essence of Southern hospitality, offering a menu filled with soulful classics and modern twists. The exact menu items change often to ensure you're eating what's fresh and in-season.
It's perfect for a relaxed meal with friends and family. Don't let the ambiance fool you; although you'll dine in comfort, the standards and quality of food are as high as any fancy restaurant you can imagine.
It's important to note that Home Restaurant is a reservation only restaurant so if you want to have a meal or 2 here while staying with us in Big Canoe, be sure to book your table in advance.
Sourwood
Address: 60 N Gate Station Dr, Marble Hill, GA
Favorite Menu Item: Sourwood Fried Chicken
Price Point: $$
Website: https://sourwoodga.com
Sourwood, perched atop the Georgia mountains, is a culinary gem offering a slice of Southern paradise. The restaurant itself looks more like a charming cabin than anything else and offers a rustic yet elegant interior. They also have a patio if you'd like to dine outdoors.
Sourwood Restaurant is a go-to destination for classic Southern cuisine with breathtaking mountain views. You can expect some of the menu items to rotate with the seasons, meaning that you can come back again and again to try something new. One of their stables, the Sourwood Fried Chicken, is a standout dish that embodies the essence of Southern cooking.
Whether you're a local looking for a taste of home or a visitor seeking authentic Southern cuisine in a picturesque environment, Sourwood delivers.
The Clubhouse on Lake Sconti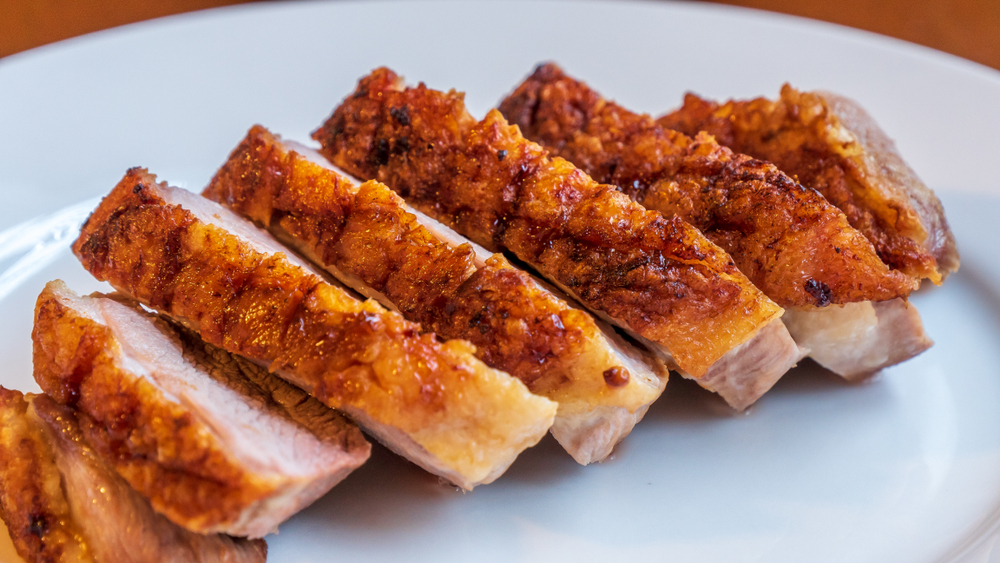 Address: 186 Clubhouse Dr, Jasper, GA (within Big Canoe)
Favorite Menu Item: Any of the dinner specials
Price Point: $$
When you stay with us at Big Canoe, that gives you the opportunity to enjoy the private perks of the community. And dining at The Clubhouse on Lake Sconti is one of the best! Indulge the varied menu while taking in panoramic views of the golf course and mountains. Whether it's a casual meal with friends or a special occasion, this restaurant provides the perfect backdrop.
Dine inside to enjoy the mountain lodge atmosphere or take your meal to the covered patio to soak up uninterrupted views of the North Georgia Mountains and Big Canoe golf course.
Most days of the week, the restaurant is open for lunch, dinner, and bar service but on Sundays the menu shifts to offer a delicious Sunday brunch from morning until late afternoon.
It's the perfect place to unwind and appreciate the beauty of the Big Canoe area while indulging in delicious cuisine.
Fuego Mexican Grill & Tequila Bar
Address: 260 Foothills Pkwy, Marble Hill, GA
Favorite Menu Item: Margaritas & Fajitas
Price Point: $$
Website: http://fuegobigcanoe.com
With its welcoming ambiance and flavorful dishes, Fuego is a taste of Mexico right in Big Canoe. As you step inside, the vibrant colors and lively atmosphere transport you to the streets of Mexico City. Or, to enjoy the fresh air and nice views, enjoy your meal from their outdoor patio.
Whether you're a fan of sizzling fajitas, rich mole sauces, or freshly made guacamole, Fuego Mexico offers an unforgettable Mexican dining experience that's both delicious and vibrant. Be sure to add a margarita to your order (if you're of drinking age!) to really make your meal perfect.
Mary's Bread Basket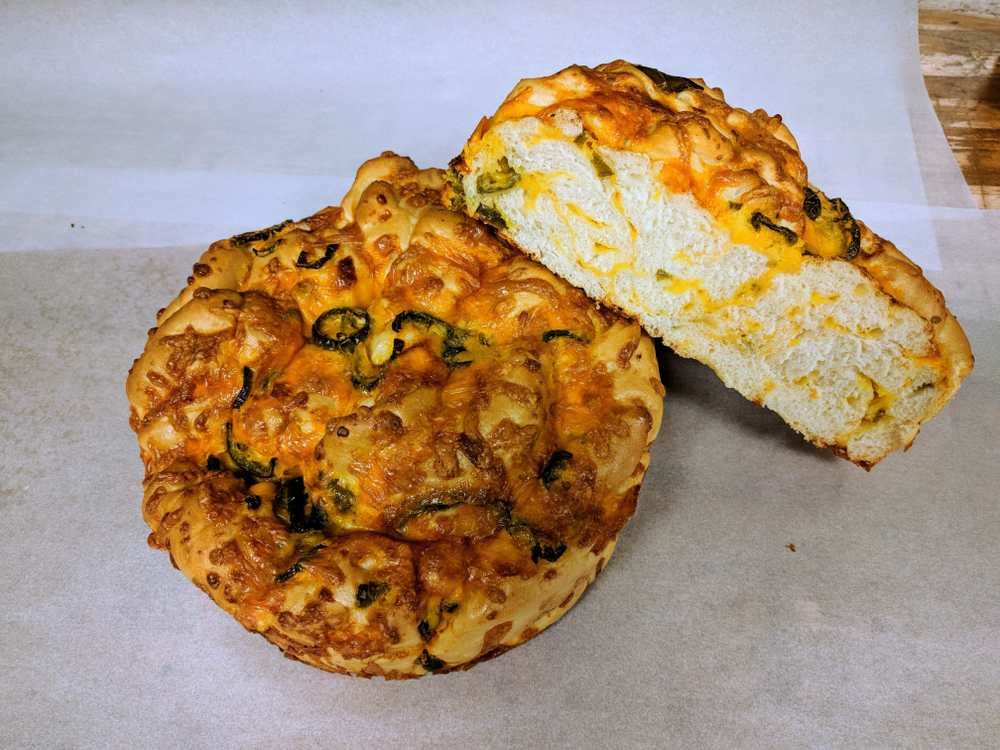 Address: 171 Foothills Pkwy, Marble Hill, GA
Favorite Menu Item: Mary's Favorite Sandwich with pimento cheese, bacon and tomato on jalapeno bread!
Price Point: $$
Website: marysbreadbasket.com
Before you even walk into Mary's Bread Basket, your mouth will be watering from the wafting scent of freshly baked biscuits. This shop is bursting with freshly-baked bread and other morsels that satisfy any sweet tooth.
There's nothing quite like the satisfying crunch of a classic sandwich when it comes to lunch. Piled high with hearty meats and flavorful toppings, a few bites of a classic Reuben or turkey and provolones will leave you feeling full and energized to take on any of the hikes that meander through 20 miles of surrounding Big Canoe trails.
Mary's is also the answer for an early breakfast. This spot is perfect to pop in for an artisan breakfast sandwich or bacon, egg, and cheese on a biscuit.
61 Main Restaurant
Address: 49 S Main St Jasper, GA
Favorite Menu Item: Monday Night Supper
Price Point: $$
Website: 61main.com
Local flavors and farm-to-table cooking come alive at this restaurant in Downtown Jasper. It's a great spot for an elevated dining experience, pairing magnificent entrees with sustainable wine choices.
Owned by locals Jenna and Tadd Schreiber, you'll want to earmark your dinner at the beginning of the week for their popular "Monday Night Suppers." A rotating menu is available each week where visitors can choose an entree, side, the night's dessert, and 61's popular signature cornbread.
Some popular dishes you might just see include slow-cooked pork ribs, lamb sloppy joes, or pumpkin grits. Reservations are required for Monday Night Supper but not for lunch or brunch.
Bub-Ba-Q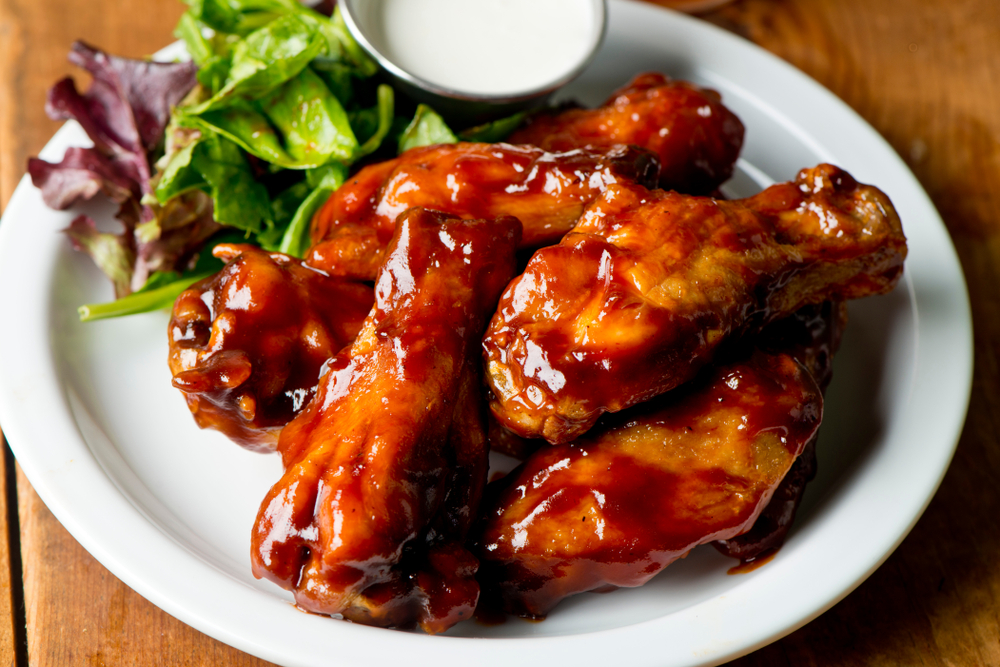 Address: 1976 Hwy 53 W Jasper, GA
Favorite Menu Item: Pork and Chicken Combo Plate
Price Point: $$
Website: bub-ba-q.com
Try out some of the award-winning bbq at this family-run and owned barbecue joint in downtown Jasper, just a few minute's drive from Big Canoe.
This is a great spot to sit down and grab a quick bite to eat, and there's no shortage of menu items. You'll surely find something that suits your fancy among the many barbecued meats and sides!
The mouthwatering smoked brisket, pulled pork, or wings will surely set your soul on fire. Of course, it wouldn't be a bbq joint if your dishes weren't paired with baked beans, collard greens, and some southern-fried okra!
The Carriage House
Address: 34 N Main St Jasper, GA
Favorite Menu Item: Cast Iron Skillet Breakfast
Price Point: $
Website: facebook.com/carriagehouse
Head on down to the local main street to find one of the can't-miss restaurants near Big Canoe. Located in nearby Jasper, The Carriage House brings down-home restaurant character and hospitality to the forefront of everything they do.
Serving breakfast and lunch (plus brunch!), you don't want to miss out on some of these comfort food favorites. The Cast Iron Skillet Breakfast pairs home fries and eggs with a freshly baked biscuit with sausage and gravy on it. If that doesn't say home-cookin', we don't know what does!
The Last Catch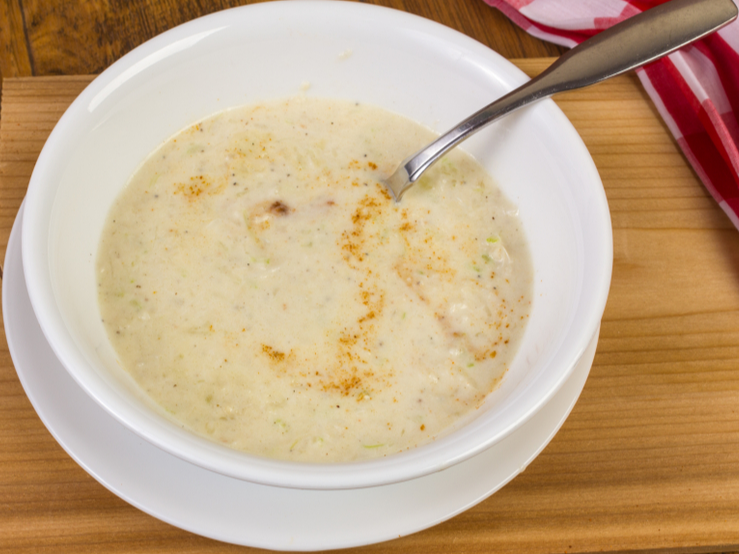 Address: 487 E Church St, Jasper, GA
Favorite Menu Item: She Crab Soup & Fried Shrimp
Price Point: $$
Website: facebook.com/lastcatch
Seafood lovers flock to The Last Catch for a fresh bite of some grub from the best seafood restaurant in town.
You won't want to miss out on this restaurant's packed menu, filled with almost every type of ocean fare imaginable. Their menu will satisfy your cravings, from succulent fried catfish to mouth-watering crab cakes. The Last Catch also has steaks, prime rib, and other daily specials!
On a breezy Georgia day, grab a seat outside on the deck to enjoy some of the amazing sunshine and local mountain views.
The Black Bear Pub
Address: 10586 Big Canoe Jasper, GA
Favorite Menu Item: Chicken Osso Bucco
Price Point: $$
If you're looking for a relaxing meal in a quaint pub, this is it! But you'll get so much more than you bargained for! The Black Bear Pub is located next door to The Clubhouse at Lake Sconti and is quite literally nestled into the surrounding nature.
Needless to say, the outdoor seating here is even more beautiful. You'll be surrounded by mountains, the serene Lake Sconti, and the wild and beautiful great outdoors as you luxuriate under the covered roof deck, complete with a fireplace!
Enjoy a burger, fried green tomato BLT, or traditional fish and chips on the outdoor patio. With a wide selection of draft beers on tap and even a "mug club," this is the perfect spot for a night out.
Old Mulehouse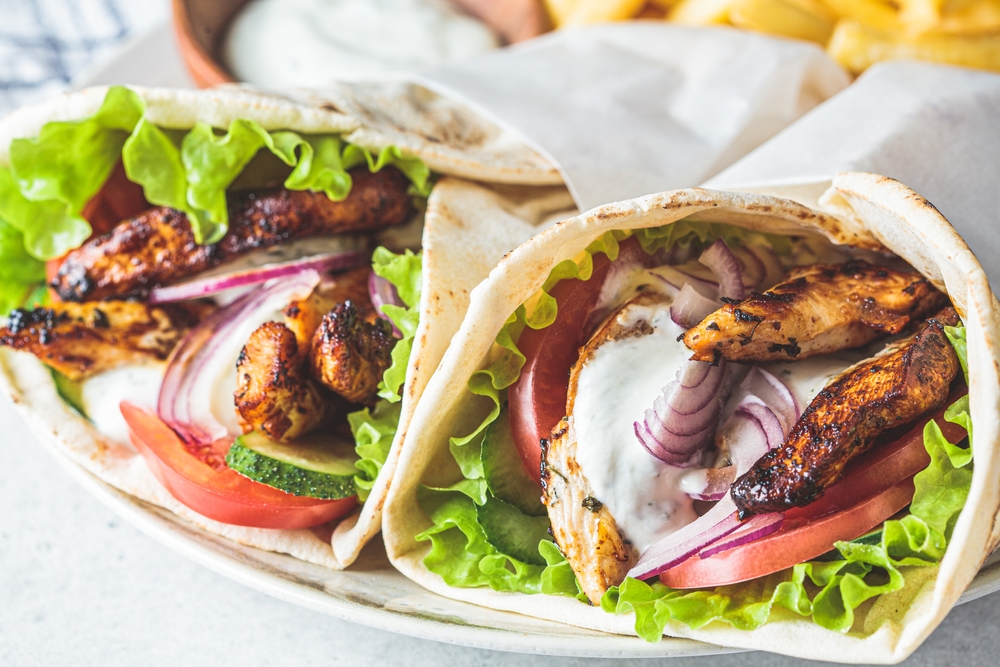 Address: 2 N Main St Jasper, GA
Favorite Menu Item: Gyro Wrap
Price Point: $$
Website: oldmulehouse.com
Great food, rustic ambiance, and an outdoor patio with stunning views? Need we say more? The Old Mulehouse is a unique tavern in North Georgia serving up some comfort dishes with big twists! Delight in dishes like beer cheese fries, a southern reuben, or a chicken gyro. Or, if you're in the mood for some elevated food, try the pecan-crusted trout- a local go-to entree that packs a punch in flavor!
This is a popular joint, so get there early to beat the dinner crowd. Or, place an order online for takeout to enjoy at your mountain home vacation rental.
Paws Pizza
Address: 32 Yellow Creek Rd, Marble Hill, GA
Favorite Menu Item: Gluten-Free Pizza
Price Point: $$
Don't feel like going on? No problem! Paws Pizza is the perfect solution. At Paws, you can order your favorite pizza for delay or carry-out and enjoy it in the comfort of your cabin rental.
For those days that are spent enjoying the mountains and leave you ready to cozy up, Paws Pizza is the perfect solution. Plus, they now offer gluten-free pizza so even if you can't usually enjoy a hot, cheesy slice, here you can!
Polar Bear Ice Cream & Coffee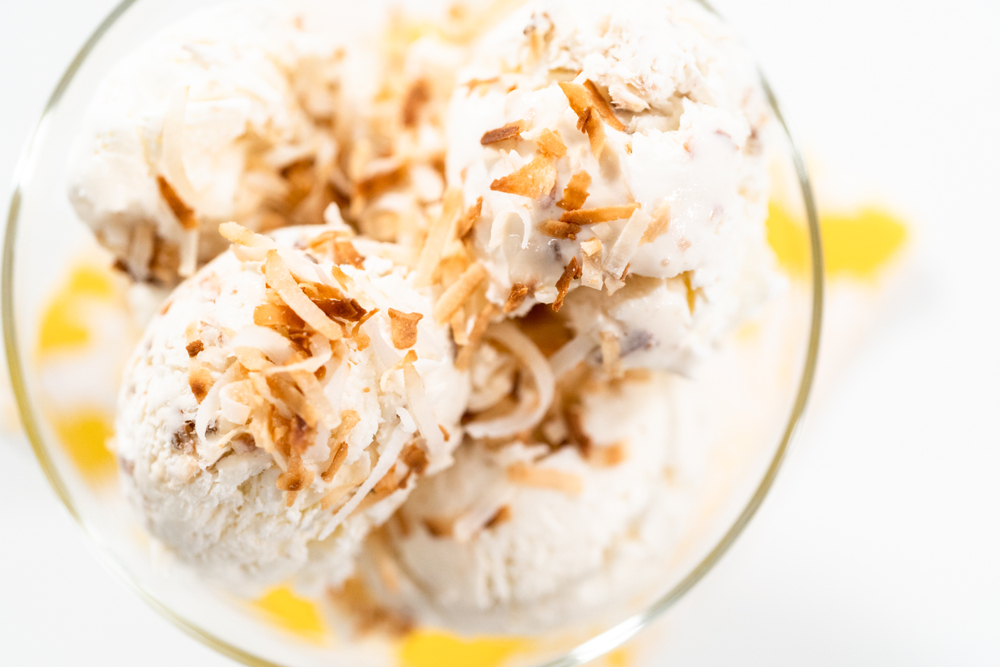 Address: 88 N Gate Station Dr Suite 104, Marble Hill, GA
Favorite Menu Item: Toasted Coconut Ice Cream
Price Point: $
Cool off and satisfy your sweet tooth at Polar Bear Ice Cream & Coffee. This charming ice cream parlor is the go-to spot for delicious frozen treats on a warm day, making it a family-friendly destination.
Locals and tourists flock here for their wide variety of homemade ice cream and unique coffee drinks. With an assortment of toppings, you'll have all the freedom to make yourself the perfect ice cream, just be sure to build it in one of the homemade waffle cones!
Start your day of exploring the surrounding area with a coffee drink, swing by for their hot dog special for lunch, or end your day with an ice cream dessert. Regardless of when you decide to visit Polar Bear Ice Cream & Coffee, we're sure it'll be a hit with your family.
Stay and Eat in Big Canoe
At the end of a tiring day exploring the great outdoors, so many delicious eateries are awaiting you in Big Canoe and the surrounding areas of North Georgia.
From farm-to-table restaurants, local pubs, and special Monday Supper clubs, we're confident that a base at one of our mountain lodges will provide the perfect space for you to explore some fantastic restaurants.
We can't wait to welcome you to our little piece of paradise in Big Canoe at our Mountain Home vacation rentals!