Big Canoe, located in the lush mountain range of Northern Georgia, is an enchanting getaway and gated community you can only visit as a homeowner, invited guest, or by booking a stay at one of our beautiful Mountain Home vacation rentals.
In this guide, we've curated a selection of fun things to do and hidden gems in and around Big Canoe, GA. Whether you're drawn to serene lakes, scenic trails, outdoor activities, or fun local events, there's something on this list for every type of traveler.
Here are the top 12 things you'll love to do on your next vacation to Big Canoe.
1. Explore the Hiking and Nature Trails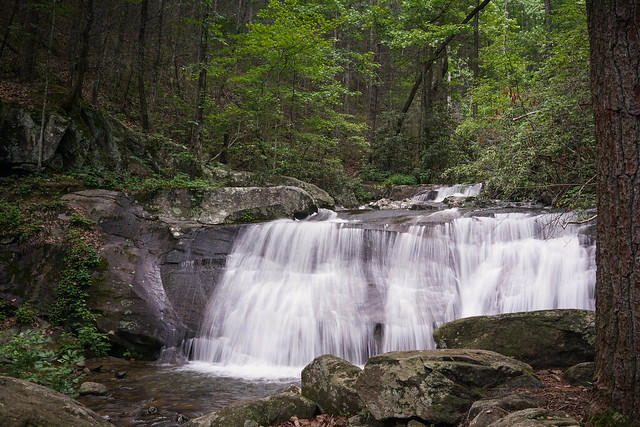 An essential part of vacation wellness for many is resetting in nature! Big Canoe boasts several beautiful trails. Since it's a private area, those trails are also rarely crowded. Here are three of the best Big Canoe hikes.
Lower Falls Trail
The Lower Falls Trail hike is 1.5 miles each way and is one of the most popular trails in Big Canoe. Along the trail, you'll spot a large, beautiful waterfall, several peculiar rock mounds, a beautiful valley full of ferns, and lovely views of Disharoon Creek.
Lake Petit Trail
If you're in the mood for more of an easy, scenic walk than a rigorous hike, you'll likely enjoy the Lake Petit Trail. The easy trail is .3 miles each way and ends in a lovely, secluded cove on Lake Petit.
The trail meanders through a valley, crosses quaint wooden bridges, and even passes a small waterfall. The Lake Petit and Lower Falls Trails are located inside the Nature Valley Park, where many other hiking trails exist to explore.
Emery Creek Trail
If you're seeking a more rigorous hike, the 5.9-mile round trip Emery Creek Trail takes you to the beautiful Emery Falls, along with several other smaller falls you'll pass along the way.
2. Enjoy Lake Petit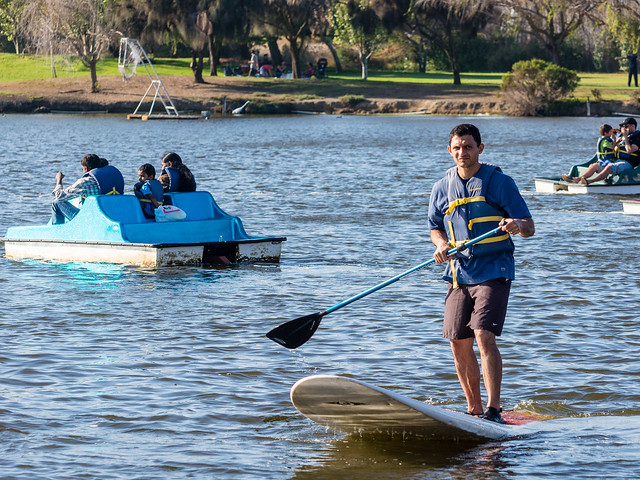 Lake Petit, the heart of Big Canoe, offers a plethora of water activities for both the adventurous and those looking to unwind. Just swing by the Big Canoe Marina Shack on Lake Petit to rent any needed equipment!
Kayaking: Glide peacefully across the calm waters, taking in the panoramic views of the surrounding North Georgia Mountains.
Fishing: Lake Petit is stocked with rainbow trout, cutthroat trout, and brook trout. Don't forget to get a fishing permit if you plan to try your luck!
Paddleboarding: Paddleboarding is another fun way to explore Lake Petit. Feel free to stand up or paddle on your knees!
Boats: The Marina Shack has pontoon and jon boats available for rent.
Swimming: Dive in designated areas and enjoy the cool waters, especially during the hot Georgia summers.
3. Go Golfing at the Big Canoe Golf Course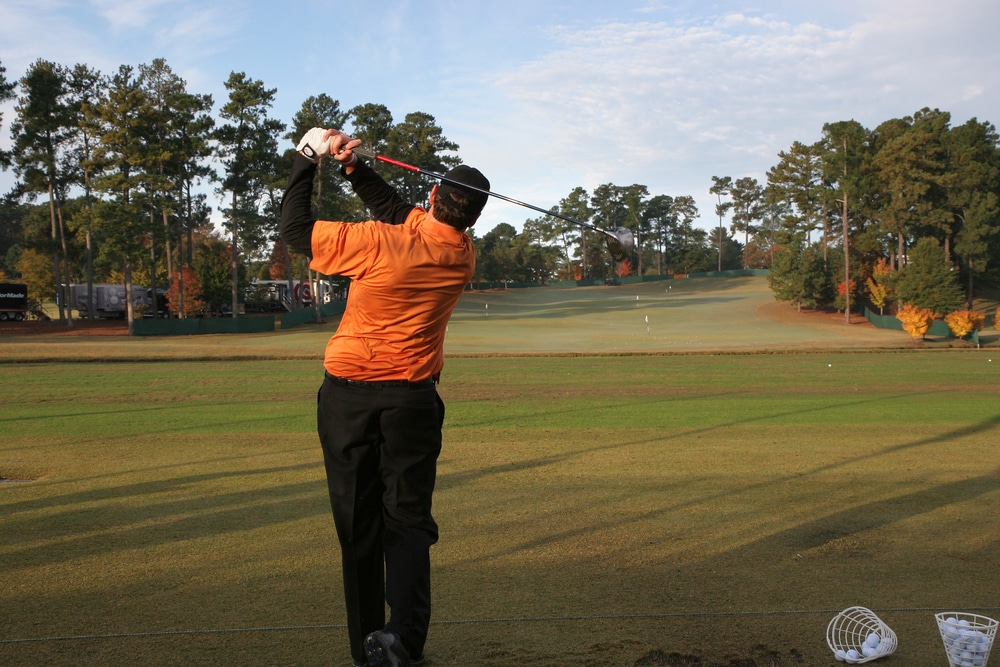 The Big Canoe driving range features a 27-hole championship golf course complete with gorgeous mountain peaks, lush valleys, and streams. The course's layout is segmented into three distinct sets of nine holes – the Choctaw, Cherokee, and Creek.
Choctaw: Otherwise known as the Valley Course, the Choctaw Course runs alongside a rushing stream in the lowlands.
Cherokee: Meandering through dense forests and skirting alongside the serene Lake Sconti, the Cherokee Course is just as beautiful as it is challenging, and includes several water hazards.
Creek: The Creek Course opened in 1972, and for many golfers, it's the favorite out of the three Big Canoe Golf Course sides. The course is fun, challenging, and right next to Lake Sconti.
4. Go Birding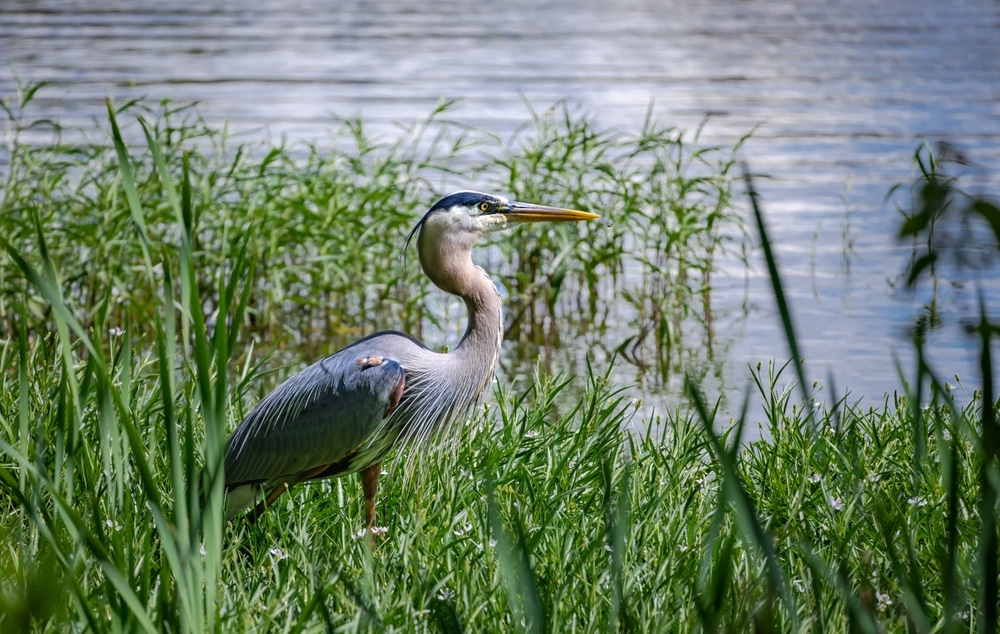 As it's also a wildlife conservation area, it should come as no surprise that Big Canoe is excellent for birding. The lush woodlands, pristine lakes, and meandering streams are not just the perfect habitat for birds but also the perfect place for birdwatchers.
Some of the two most common birds you'll spot in Big Canoe are the Great Blue Heron and the beautiful, stunningly blue Indigo Bunting.
If you're lucky, you might even spot a Bald Eagle or two. In 2018, Bald Eagles started to nest on Eagle Island in the middle of Lake Petit. They're protected, and humans aren't allowed on the island, but if you bring a pair of binoculars and keen eyes, you might just spot these incredible birds.
5. Play Tennis and Pickleball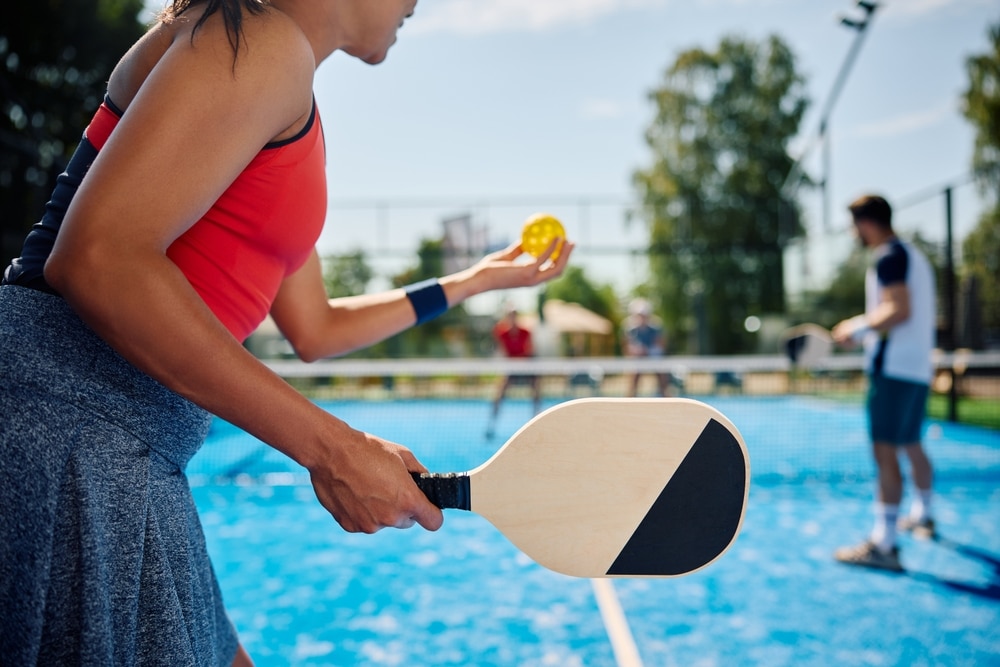 If you enjoy tennis and pickleball, you're in for a real treat at Big Canoe. Big Canoe is home to one of the best racquet clubs in Georgia. The club has 10 different pickleball and tennis courts, including 4 Har-Tru Clay Outdoor Courts, 2 ClayTech All-Weather Outdoor Courts, 2 Outdoor Hard Courts, and 2 Indoor Courts. Four of the courts are specifically for pickleball.
If you want to make a day of it, outdoor grills are just outside the courts for a post-match celebratory BBQ.
If you forgot any equipment, no problem- just head inside the Tennis Pro Shop for anything you might need.
6. Enjoy Lake Disharoon
Lake Disharoon, also located within the Big Canoe community, is a unique lake to explore thanks to its 300-yard sandy shoreline.
The sandy beach is the perfect place to lounge under umbrellas or take a refreshing dip in the pristine waters of the lake. Safety is a priority at the lake, too, with certified lifeguards ensuring a secure environment for swimmers.
Are you looking to get on the lake in addition to lounging on its shores? The lakeside dock offers complimentary access to kayaks, canoes, stand-up paddleboards, and pedal boats. The dock even has a sunbathing pier!
One of the best parts of Lake Disharoon is the 200-foot Big Canoe Rockslide, naturally carved from stone, for an exciting plunge into the lake. For younger guests, the Big Canoe Beach Club has an inflatable water park with slides and inflatable, floating climbing structures.
7. Take a Winery Tour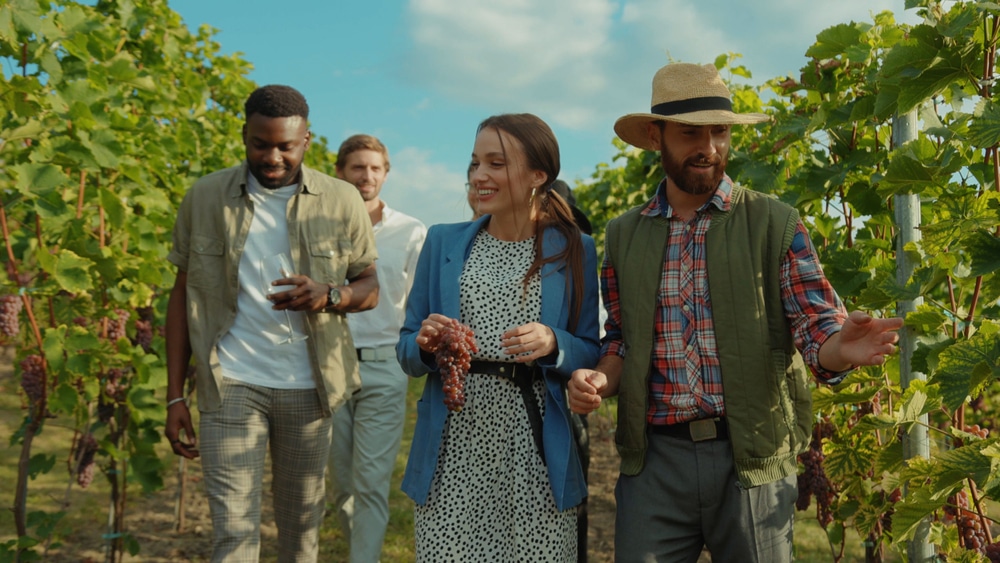 Big Canoe is surrounded by gorgeous wineries, and taking a day trip to a vineyard is one of the best things to do in not just Big Canoe, Georgia, but the entire Atlanta area!
Fainting Goat Vineyards is a great family and pet-friendly vineyard with live music on the weekends while Sharp Mountain Vineyards is family-owned, has live music on the weekends, and is the perfect spot for wine tasting and picnics. For unmatched 180-degree mountain views and incredible Georgia wines, try Ott Farms & Vineyards.
These wineries are popular spots for both locals and tourists, so be sure to call in advance and book your tasting slot.
8. Have Dinner on Lake Sconti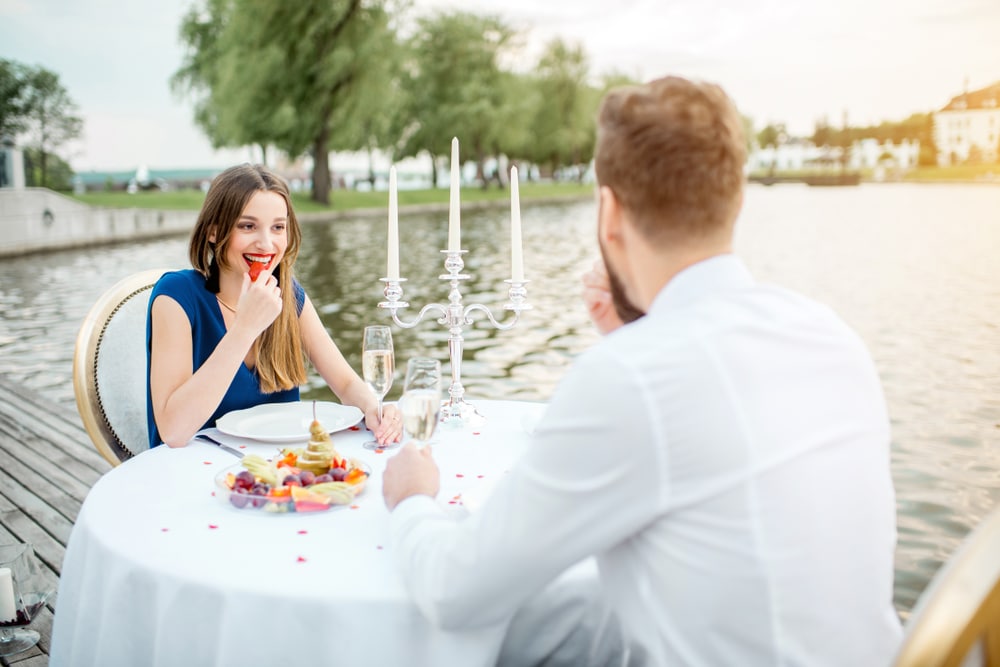 You won't have to go far for a delicious meal while staying at Big Canoe starting with The Clubhouse on Lake Sconti. This restaurant has amazing food and breathtaking views of the serene lake and surrounding forests.
For lunch and dinner, guests can enjoy small plates featuring elote, calamari, and wings or dive into heartier options like the Seared Tuna Bowl, Bricked Chicken, and comforting soups and chili.
Come evening; dinner options expand to include dishes like Shrimp and Grits, Salmon Benedict, and a crisp Baby Gem Wedge Salad. And for those seeking a lazy weekend treat, the Sunday brunch, highlighted by an omelet station, is a must-try.
9. Relax at the Fitness Center and Spa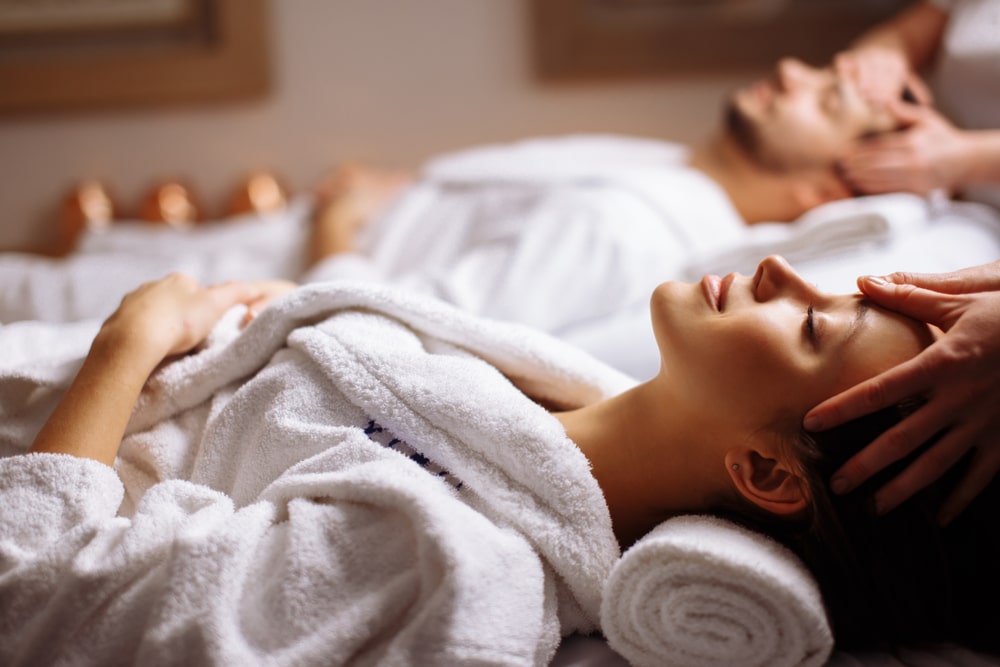 Spanning a massive 17,000 square feet, Big Canoe's fitness center and spa is more than enough for all your workout needs. The fitness center has cardio machines, free weights, Technogym strength training equipment, and more.
If you didn't get enough laps in on Lake Petit and Lake Disharoon, don't worry- the facility also boasts a five-lane indoor swimming pool, perfect for a quick exercise. When you're ready to relax those muscles, take advantage of the hot tub and a sauna.
While the equipment is impressive, the mesmerizing view of the lake and mystic mountains truly sets this fitness center apart.
And after an intense workout, what better way to rejuvenate than at the center's in-house spa? Be it a soothing massage, a therapeutic hot stone treatment, or the relaxation techniques of reflexology, it's the perfect conclusion to a workout.
Or, feel free to skip the workout and head straight to the spa- it's your vacation, after all!
10. Go Adventuring on a Jeep Trail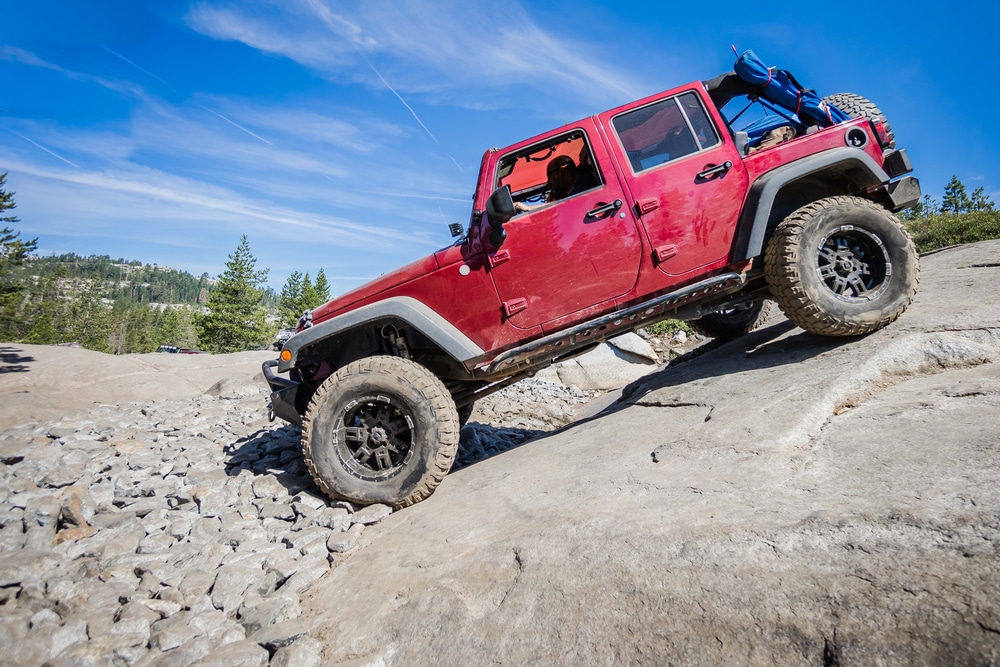 If you're craving an adventure and own an off-roading vehicle, the Big Canoe Jeep Trails present an exciting challenge. Carving their way through the mountains, these trails are a testament to raw, unadulterated nature with their steep ascents, deep ruts, and water crossings. Expect patches of mud, imposing boulders, and all-around difficult terrain.
The ruggedness of these trails means that only 4-wheel-drive vehicles with experienced drivers can make it up. If this is you, get ready for the ride of a lifetime.
11. Zipline Above the Trees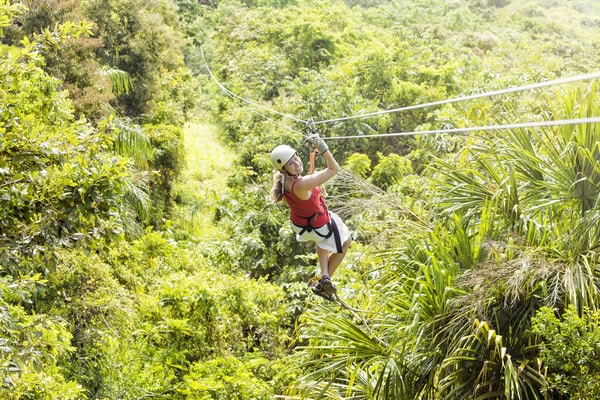 Seeking some more adrenaline? Head to Amicalola Falls State Park, where you can soar right over the gorgeous canopy on your zipline and enjoy unbeatable views of the Georgia Mountains. You can also go ziplining over at Nacoochee Adventures!
12. Take a Scenic Railway Ride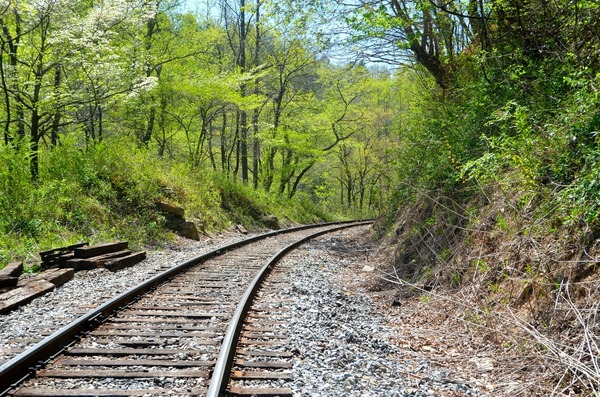 Last, but not least, one of the best things to do a short drive away from Big Canoe is to take a scenic railway ride through the Blue Ridge Mountains. The whole ride takes about four hours, including a stopover in McCaysville, Tennessee, so be sure to carve out plenty of time to enjoy the ride and take in all the natural beauty.
The railway ride starts and stops in Blue Ridge, GA, about an hour and a half drive from your Big Canoe cabin. If you're willing to put in a little more effort to get there, it's one of the best day trips in the area.
Experience the Magic of Big Canoe
Big Canoe's allure is undeniable, with its gorgeous misty mountains and exquisite lakes. Ready to experience Big Canoe, Georgia? Book your Mountain Home Rental today and get ready to experience the magic!