Between balmy springs, breezy summers, colorful autumns, and cool winters, there's something new to experience every day in the rolling mountains of North Georgia. But all that good weather does have one drawback: plenty of crowds.
Don't panic, though — you can still find the peaceful mountain retreat of your dreams. Head to Big Canoe, near Jasper, Dawsonville and Marble Hill in the North Georgia Mountains. This close-knit, gated community is surrounded by lakes, hiking trails, botanical gardens, and outdoor adventure.
Many activities have a sweet spot for different times of the year. To help make your decision a little easier, we've put together a list of the top seasonal attractions in the Big Canoe community and the rest of North Georgia.
After you decide the best time to visit Big Canoe, book your stay at Mountain Home Rentals of Georgia, where you can have fun with the whole family (even your four-legged friends) year-round!
Spring
Temperatures
Thanks to its elevation, "Canoe Life" gets a somewhat cooler spring than much of the famously hot and humid Southeast. Temperatures range from the high 40s to mid-70s throughout March, April, and May. For many, this is a perfect temperature, with warm days for activities and cooler, cozy nights for sleeping.
See North Georgia in bloom
As the weather warms, you'll start to spot new leaves and flower buds peeking out from the trees. May flowers are a great start to spring, and the region's creeks and streams draw wildlife like deer, native songbirds, and even black bears.
Can't miss activities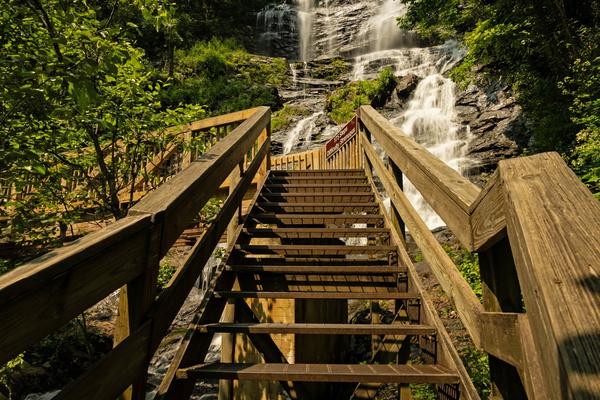 Spring brings flowing streams and creeks, waterfall viewing, and plenty of fun things to do. Just a 20-minute drive from Big Canoe, you'll reach Amicalola Falls State Park, home to a thundering 729-foot-tall waterfall and a small restaurant. You might even run into Appalachian Trail hikers starting their long walks to Maine.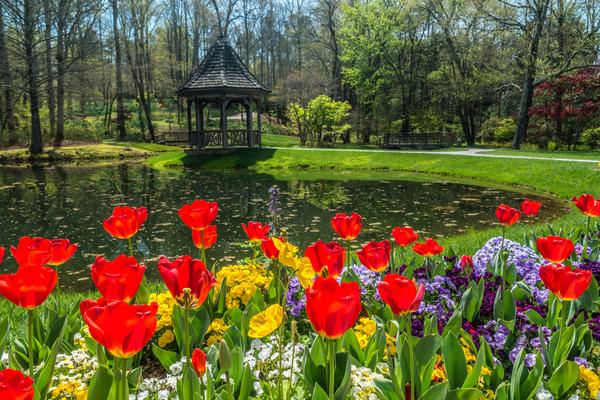 As for wildflower displays, you can find blossoms all over the forests of North Georgia. But for a truly spectacular spring show, drive down the road to see what's blooming at Gibbs Gardens in Ball Ground. This nearly 300-acre complex features 16 diverse gardens, including a wildflower meadow, so you can see thousands of different flora in one visit.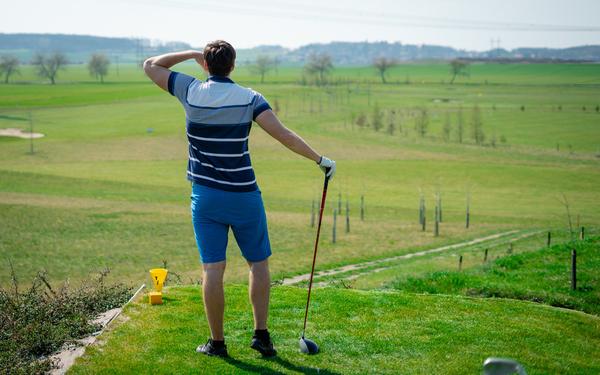 If you have a different kind of green in mind for your vacation, spring also sees comfortable temperatures perfect for golfing on Big Canoe's 27-hole championship Mountain Course and three 9-hole courses (Choctaw, Creek, and Cherokee).
Summer
Temperatures
You'll definitely get some heat during the summer, but you can expect temperate weather compared to the rest of the Southeast during this time of year. Highs are usually in the mid- to upper eighties, while lows fall in the mid-60s. It is perfect summer weather to get outside and enjoy the many activities in and around Big Canoe.
Plan a lake getaway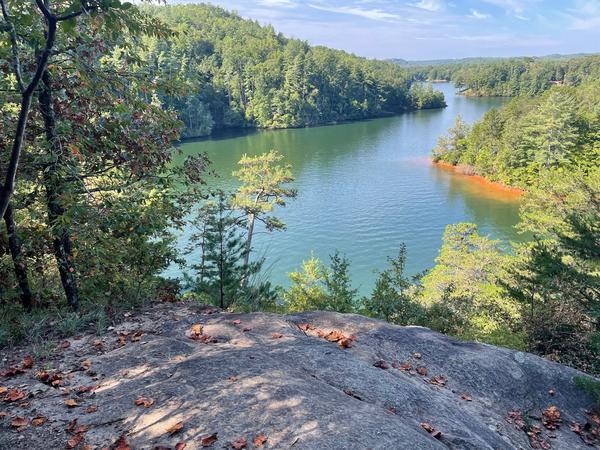 Summer brings a time-honored local tradition in the Appalachian Mountains: family-friendly lake getaways. Locals and Lowcountry dwellers alike flock to the region's freshwater lakes to escape the heat. Big Canoe is located near some of Georgia's most beautiful lakes!
Can't miss activities
Summer marks the busy season in North Georgia, but if you stay at a rental property in this private residential community, you can enjoy all the area's natural beauty with far fewer crowds.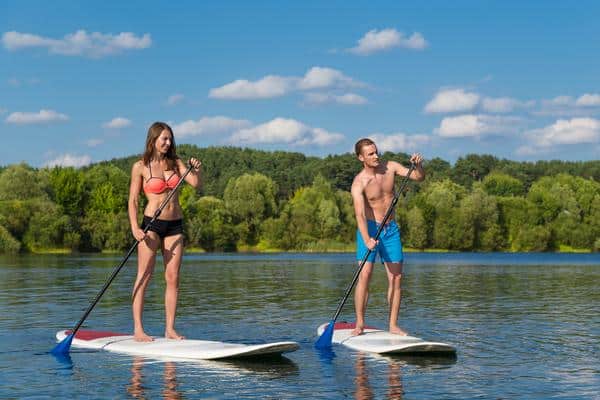 First, let's talk about those lakes. On Lake Petit, the Big Canoe Marina offers pontoon boats, stand-up paddleboards, and kayak rentals for reasonable rates. You can also fish for rainbow trout and bass. Those who want to float in the water rather than on it should plan a swim day at the Big Canoe Beach Club, located on the shores of Lake Disharoon.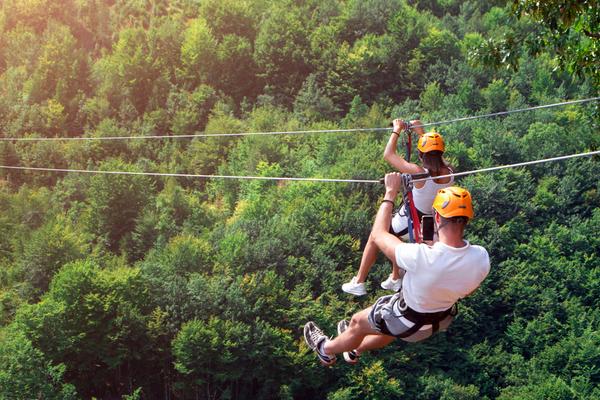 Now, on to the land activities. Tackle the Nature Valley and Jeep Trails, a network of hiking and offroading trails, perfect for anyone looking to put some mud on their tires. Meanwhile, adrenaline junkies can get their fix at the Amicalola Zipline and Aerial Park, which provides thousands of feet of cable and a mid-air adventure course.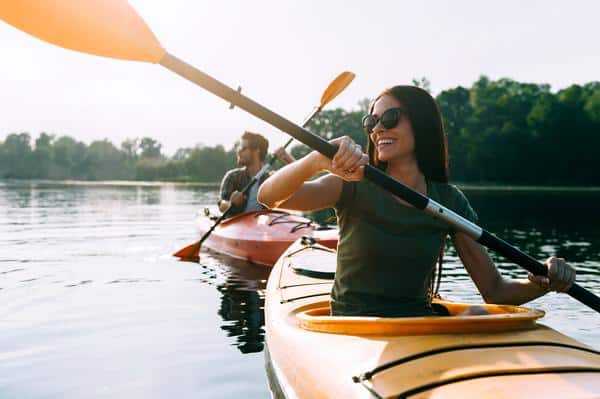 If you would rather stay around Big Canoe with the family, the Beach Club offers an inflatable waterpark with paddle boards, canoes, kayaks, and paddleboards available to take on the lake!
Fall
Temperatures
Fall nights typically run in the 40-degree range, while daytime temperatures rise to about 60s and 70s -perfect for daytime activities.
The season of change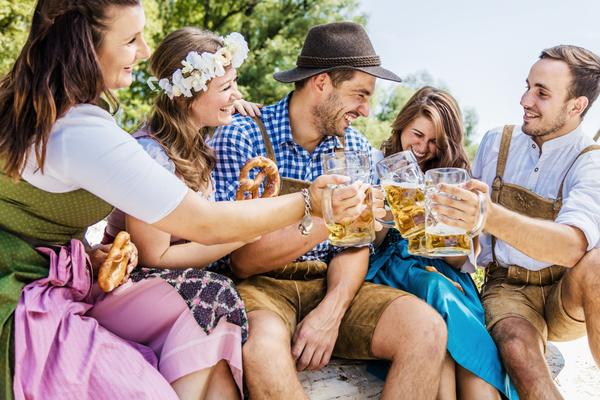 The arrival of cooler temperatures heralds one of the best times of the year in Big Canoe to take in the colorful vistas. The leaves change color all across the upstate, and you'll want to stay outside all day breathing that crisp, cool air. You'll have no shortage of things to do outdoors, either — dozens of festivals, open-air concerts, and other events take place in North Georgia during fall.
Can't miss activities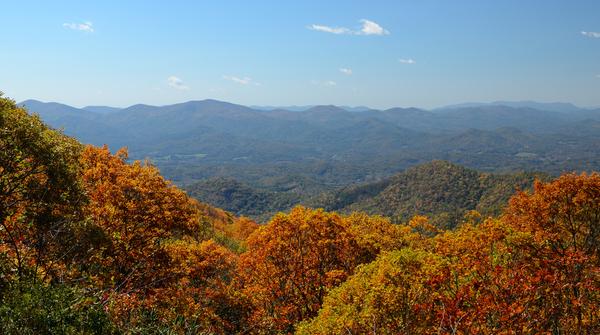 While you can hike in North Georgia throughout the year, fall mountain views make the effort well worth it. Leaves change color across the Blue Ridge and nearby Smoky Mountains from late September to mid-October, carpeting the area in vibrant reds, golds, and purples. See it all without breaking (too much of) a sweat on the many hiking trails around Big Canoe.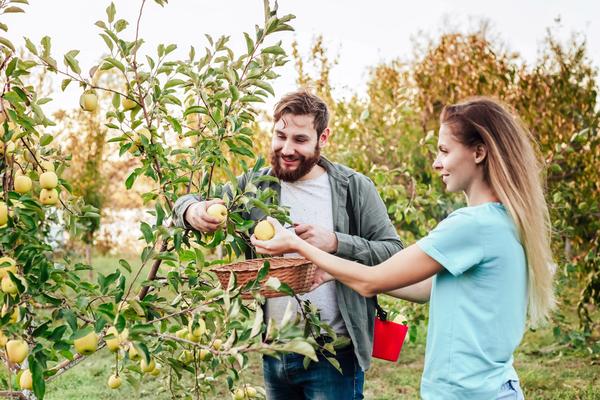 Just a 30-minute drive away in Ellijay, you can pick apples and munch on cider donuts at family-owned B.J. Reece Orchards. For even more family fun, North Georgia towns fill the fall calendar with events like the Heritage Days Festival in Talking Rock, the Gibbs Gardens fall concert series, and Big Canoe's very own Oktoberfest, to name just a few.
Winter
Temperatures
Big Canoe has mild winter weather, with lows in the 30s and highs in the 40s and 50s. You'll get a few snow days each winter, but more often than not — the perfect weather for staying in with a fluffy blanket and a good book.
Celebrate the holidays in Big Canoe
The weather outside can be frightful, but local events make every winter delightful. Many towns in North Georgia deck the halls for the season and host winter festivals. It's also a great time to get the family together around the table and enjoy delicious food at Big Canoe's restaurants.
Can't miss activities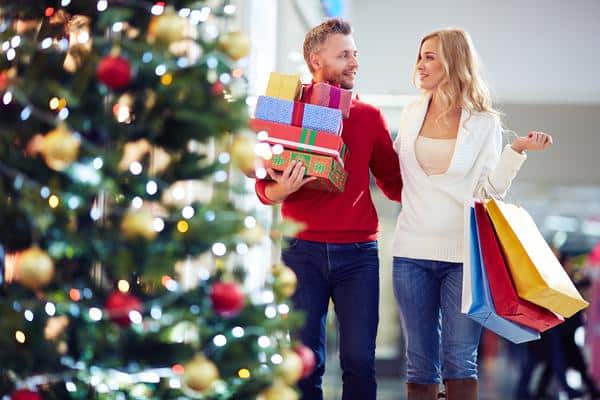 While you could still go for a cold-weather hike (or kayaking trip), winter visitors can also enjoy the indoor activities around Big Canoe. You can check off your holiday shopping list at the North Georgia Premium Outlets or browse boutique and antique stores in neighboring towns like Marble Hill and Jasper. Once you get your shopping out of the way, stick around Jasper for seasonal performances at the beloved Tater Patch Players Community Theater.
If the typically cloudy weather leaves you feeling a little gray, swing by a holiday festival like Dawsonville's annual Christmas parade or the March of the Toys in Ball Ground. But when the weather gets dreary, sometimes the best thing you can do is spend quality time with friends and family. Head back to your vacation rental and get cozy on the couch, or do some stargazing from your deck or hot tub.
Year Round Activities at Big Canoe
Big Canoe also offers a multitude of year-round activities.
Golf: The immaculately maintained golf course is a paradise for golf enthusiasts.
The Racquet Club: Big Canoe boasts top-notch facilities for pickleball and tennis including eight outdoor clay courts and four lighted pickleball courts.
Bocce Ball: The Bocce ball court is a popular choice for those looking for a more laid-back activity.
The Beach Club: Don't miss our unique natural 200-foot rock slide, providing exhilarating fun for the adventurous at heart!
It's Always a Good Time to Visit Big Canoe
No matter what you want to do in Big Canoe, there's a time and place for just about everything. Book your stay accordingly with Mountain Home Rentals of Georgia. Just don't wait too long — the cabins are available all year, but some seasons fill up faster than others.